Facilities
1. IT Center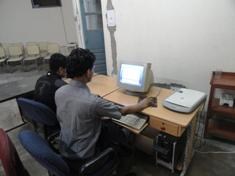 The institutes and faculty has its own Website. The institute has well equipped IT center with Broad Band internet, scanning, printing and other computer related work facility is available for students as well as Institute staff members.
2. Auditorium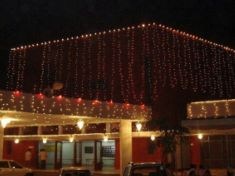 The institute has state of Art Auditorium with a capacity of 400 seats. The Auditorium is well aerated, with ultramodern echo system and various audio visuals programs for the education of students are organized form time to time.
3. Library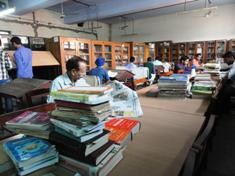 The institute has a well furnished Library with a total of 13927 journals, magazines, books, bulletins, leading national and local dailies. The Book Bank has 4392 books for distribution to students of reserved category. Reading room facility with a clam and soothing atmosphere is available to 50 students and staff members of the institute. Rare and Reference books are kept separately in the Research and Reference Cell for compiling index and bibliography. The library has a collection of thesis submitted by Teachers, PG and Ph. D. Scholars.
4. Hostel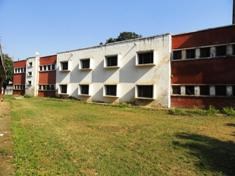 The institute has a separate Hostel Facility for boys and girls in the campus. The boys Hostel has 102 intake capacity and the girl Hostel has 86 intake capacity. A well maintained student mess is also available for students.
5. Placement Cell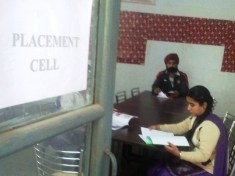 The institute has a placement cell for BAMS and D-Pharmacy students where they are made aware about their carrier opportunities and various jobs available in the health sector from time to time. The reputed Ayurveda and health corporate are invited for better placement of students at national as well as international levels.
6. Sports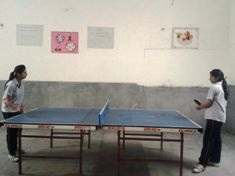 The institute has playgrounds for physical maintenance of health for students. Various sports related activities are organized from time to time in the institute and students of the institute have honoured the institute at state as well as national level.
7. Audiovisual Room
The institute has a separate audiovisual room for students to conduct various seminars, internet related lectures under smart class program to make the learning system accessible and easy to each student.